FLORA MIRANDA, fashion designer du futur, bientôt dans le e-store mi*
Flora Miranda est une talentueuse créatrice de mode autrichienne basée à Anvers en Belgique. Diplômée de la Royal Academy of Fine Arts d'Anvers, son travail est centré sur les relations entre le corps, les sens et la perception, ainsi que les configurations changeantes de ces relations à travers des expériences physiques et virtuelles.
L'intérêt de Flora pour un "autre monde" est évident, et son exploration de la téléportation, la désintégration des frontières physiques, et la transcendance du temps et de l'espace sont directement traduite dans ses créations.
Ses silhouettes futuristes ne respectent ni limites, ni la nature, et sont entièrement dénuées d'émotion. Flora trace son propre chemin sans prêter attention aux exigences des courants dominants.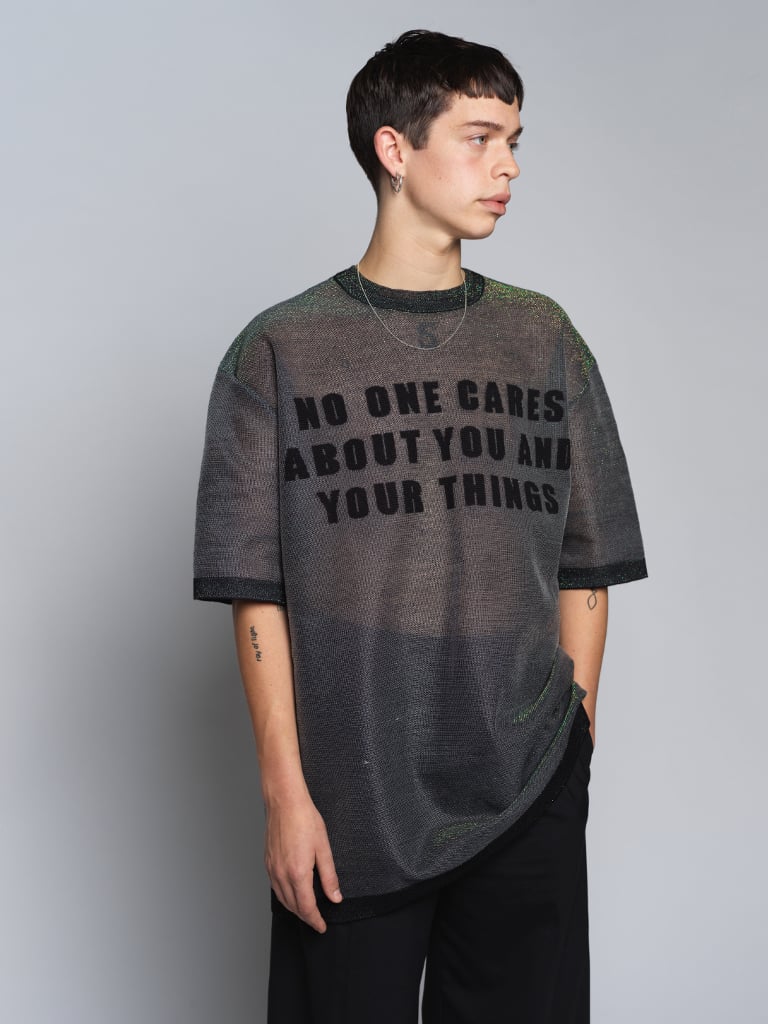 "Our products are made from neural network training, data mining, generative design and an automated knitting process.
Sa vision unique de la mode lui a valu de nombreux prix, en Autriche et à l'étranger, et notamment le Prix Special d'utilisation de la technologie, par Mittelmoda en Italie.
Ses créations viennent du futur et existent dans le présent. Ses influences technologiques, les explorations du voyage dans le temps et l'espace, ainsi que sa vision unique aboutissent à la création de pièces sculpturales aux effets 3D frappants.
"The customer first selects one key look from our store, then logs into our online design tool and thus grants us access to their social media activities. That data is then being analysed and processed.Depending on the selected look, an original design is generated by an algorithm, which creates the knitting pattern.Once the order is placed, the garment is being produced by an automated knitting machine, and subsequently delivered".